Drop Images Here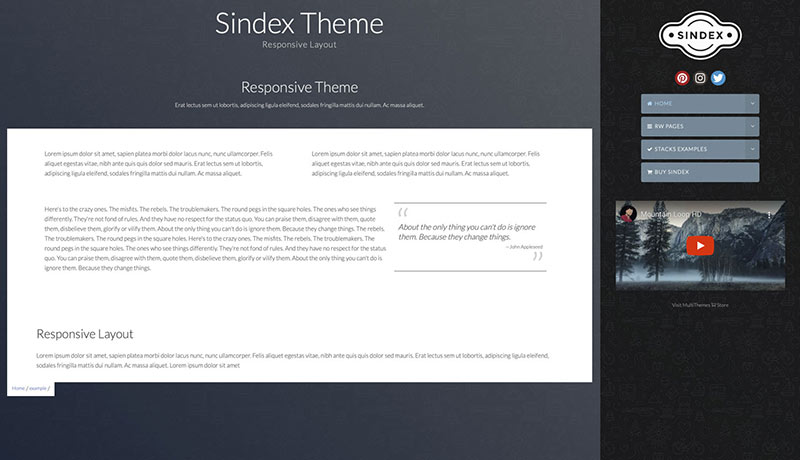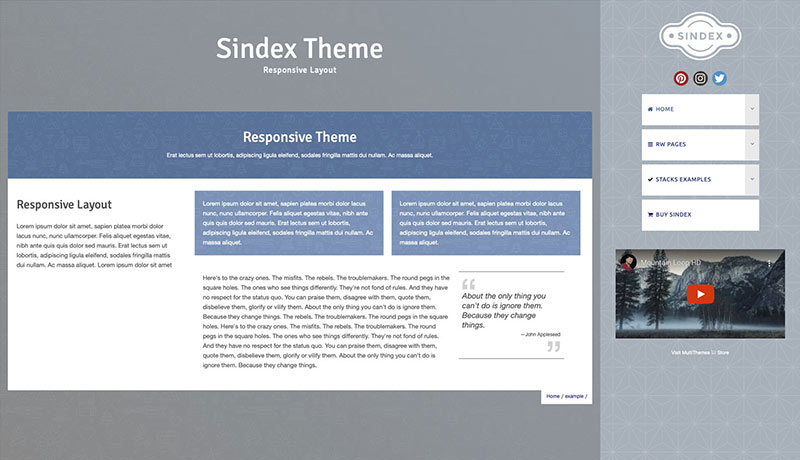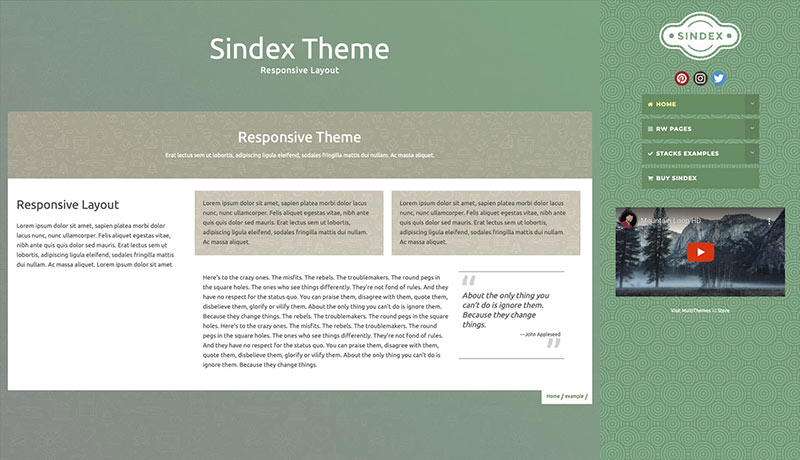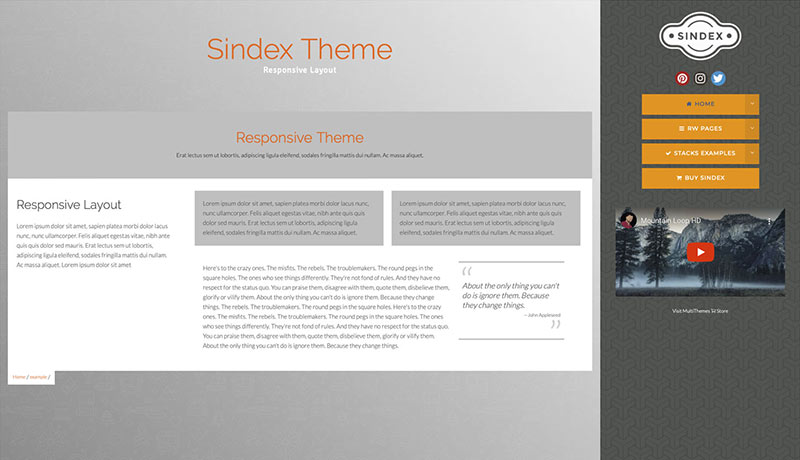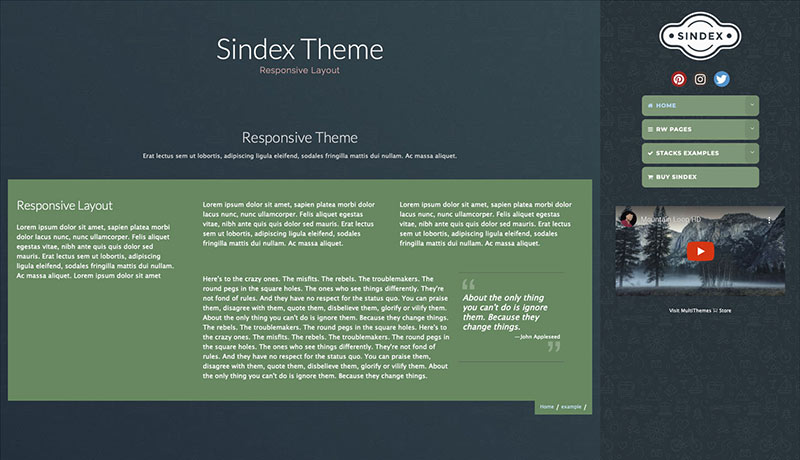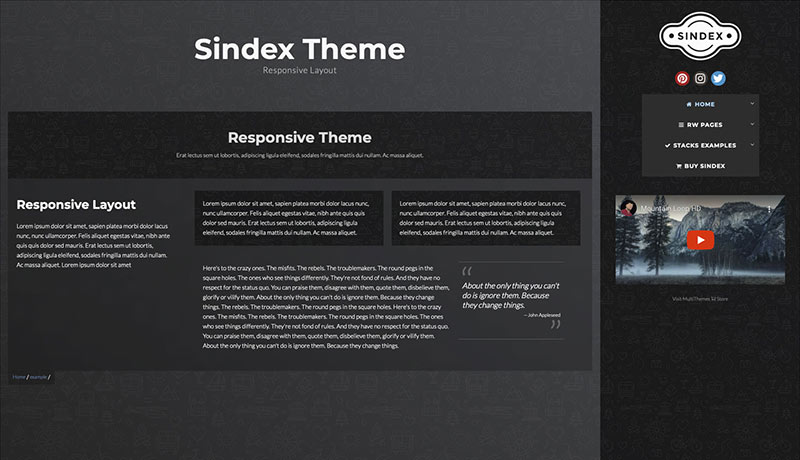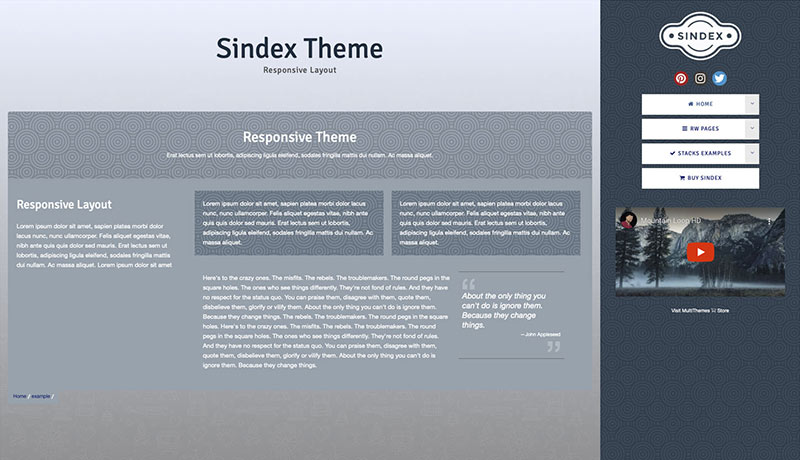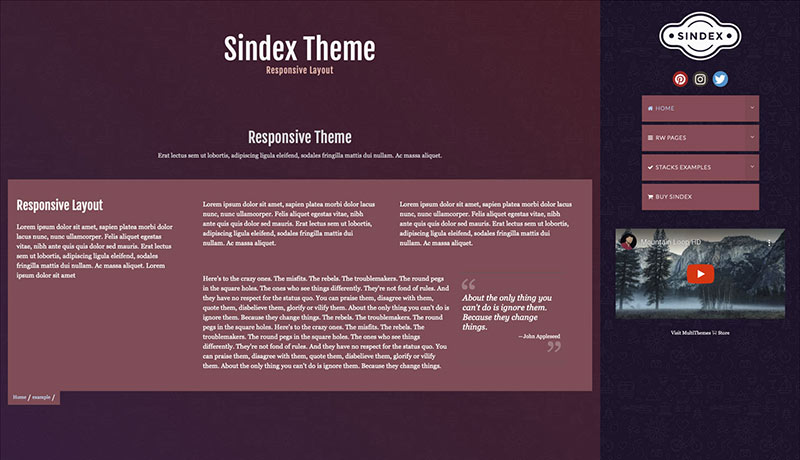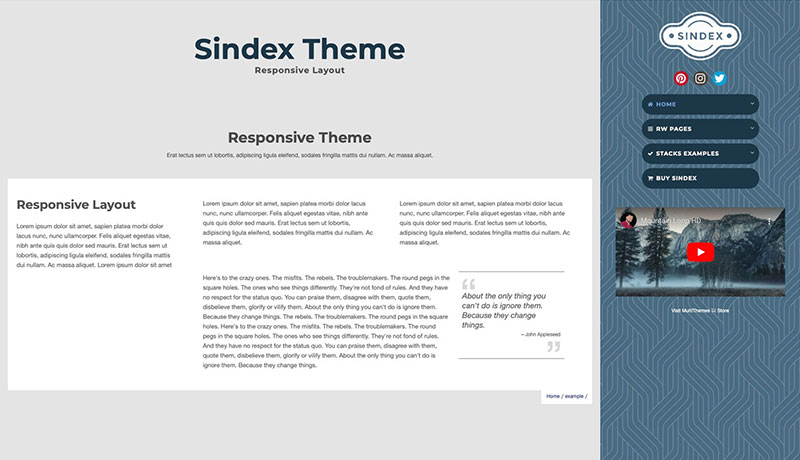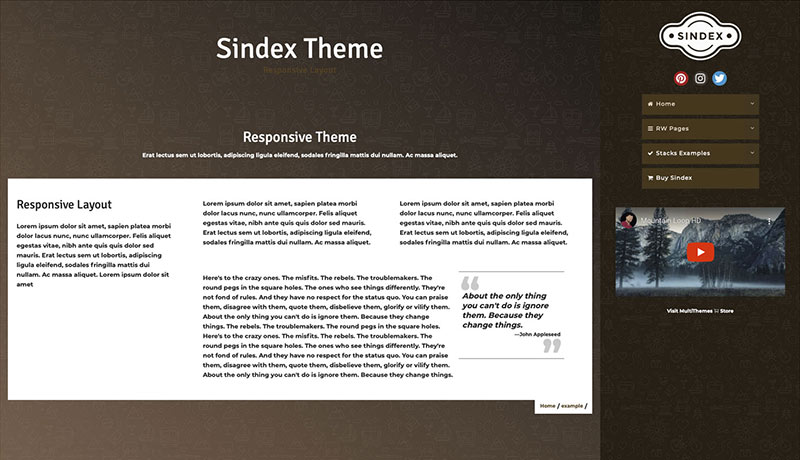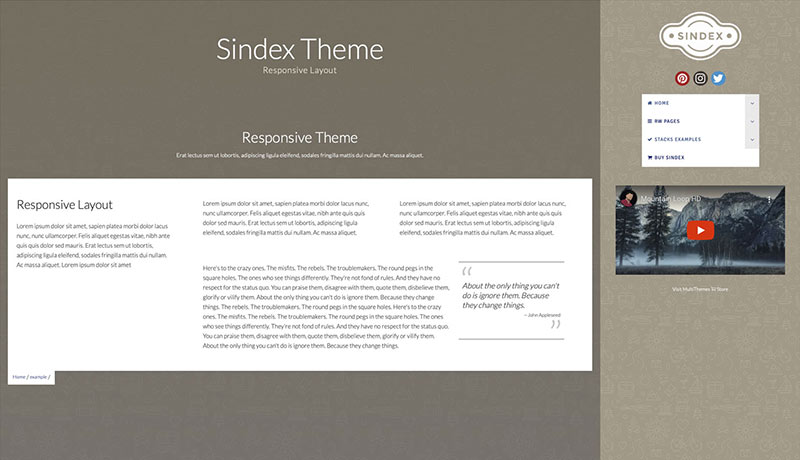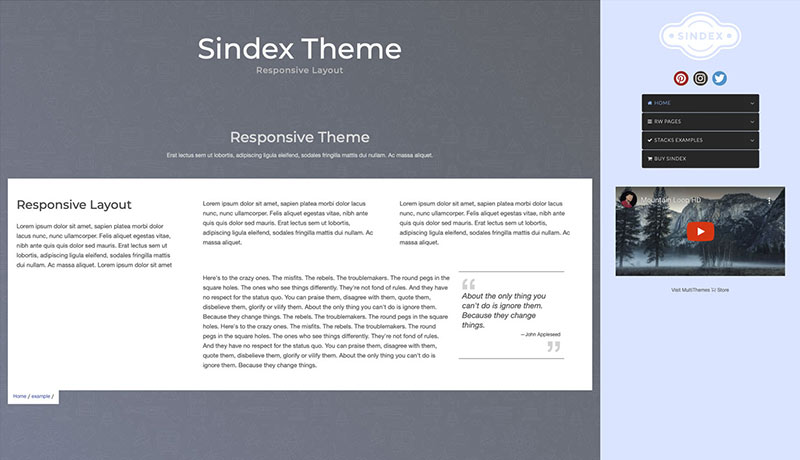 Powerful theme with super clean design and tons of cool features.
Simdex is a modern, lightweight, fully customizable Responsive RW theme, which includes 20+ ready-to-use Styles

CSS Filters
Brightness / Contrast / Saturate / Invert / Grayscale / Sepia / Opacity + Blur
RW Sliders
Sindex ships the RW8/Classic "sliders" for text size, global Width and more

No calls to any third-party hosted libraries, such as JQuery or Google Fonts; all resources are embedded!.

Responsive Layout
Multiple Widths
Vertical navigation
Fade-in effects
Social Icon with Awesome Fonts
Built-In WebFonts
Back to top button

Banner Image
Multiple layouts
Color options for Layout and text
Perfect logo (autosize)
CSS filters for Body BG
3 Extracontent Areas
Free Extracontent Stack

Customize Style "Progress bar"
Customize Style "Privacy Policy"
Custom Box on CSS
No External link or resources
Customizable Side Bar
Customizable Toolbar
Demo project

An extended version of the demo online is available with the theme. Demo project with RapidWeaver pages and Stack pages (external plugin). Easy to use and customize.

•
WEBFONTS
Built-in Fonts
•
SOCIAL ICONS
Built-in Libraries
•
EXTRACONTENT
Extracontent Areas
•
20+ Styles
Change theme style quickly
•
Example Project File
RapidWeaver Plugins & Stacks
•
Stack ExtraContent
Stack for EX areas (requires Stacks)
•
RW8 / Classic
•
Stacks Plugin 4 / 5
Version 1.0.1:

- Solved issue in responsive navigation with several pages (more than 35)
- New option: Sticky Navigation + logo + ExtraContent 2/3
- Updated Demo project