TILT
Few lines for a clean style
Latest version: 1.2.6
- Updated jQuery Library to latest version - Updated HTML file and erased commented codes.
Theme option: responsive icons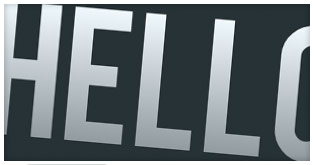 Theme option: Responsive styled text
Rounded Thumbnails (on/off)
Edit colors with Color Picker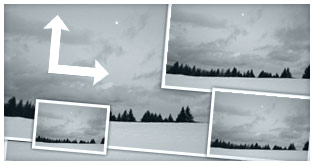 Theme option: Responsive Images
Built-In WebFonts for titles and classes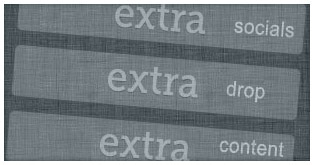 Drop Images Here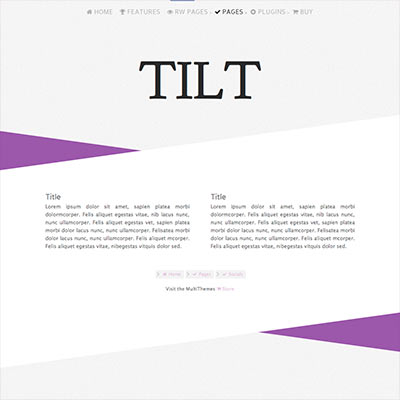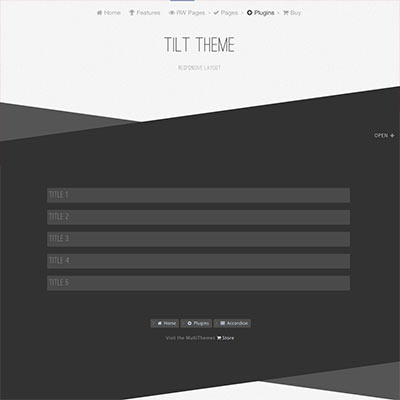 RapidWeaver Classic advanced functionality for theme customization and several extra options.
Tilt Theme offers a distinctly creative perspective in building your site. Simple but striking design. Flat colors and clean graphics are its best features.
Not just responsive, our flexible layout allows you to choose any width or wide format. And, all of it will look great on any size screen.
Page load effects
special options
•
WEBFONTS
Built-in Fonts

•
SOCIAL ICONS
Built-in Libraries

•
EXTRACONTENT
Extracontent Areas

•
25+ Styles
Change theme style quickly


•
Example Project File
RapidWeaver Plugins & Stacks

•
Stack ExtraContent
Stack for EX areas (Stacks included)
•
RWML
Project for Multilingiual sites (external stack)
•
RW8 / Classic
•
Stacks Plugin