Overlapping images option, Unleash your creativity!
Option visible in all desktop browsers
New in this version 1.1

• Fixed issue in RapidMaps plugin.
• Updated the Pretty Photo slideshow ( for Photo Album) to the latest version.
• Code optimized.
Drop Images Here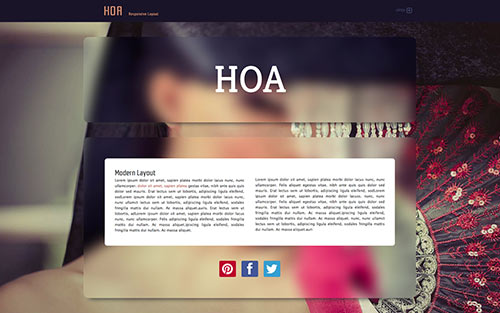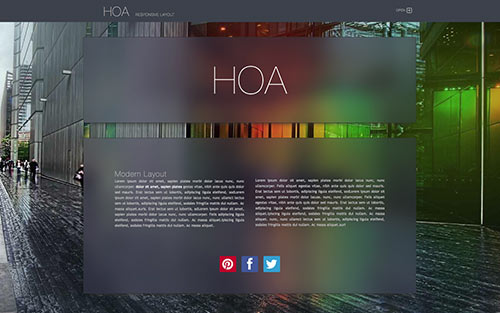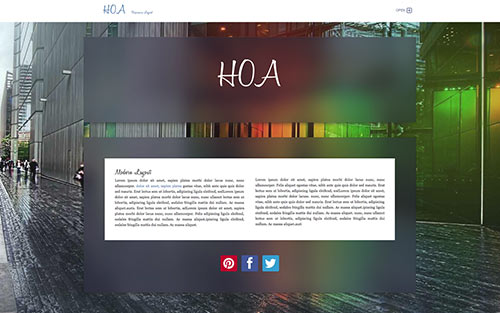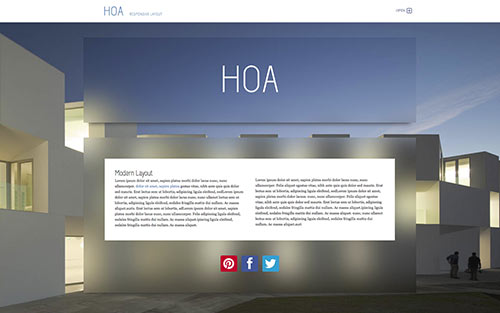 Responsive Design
The design will scale to fit on all browser widths/resolutions and on all mobile devices. Go ahead and scale your browser window and see the results.
Inside the box
In the DMG file we enclose the theme, the readme.pdf, a demo RW Project and the guide for the Plus code ( animation text/icons and images). Moreover we enclose a folder with several images for your customization.

• Option: Banner image
• Fade-in effects in top toolbar
• Photo Album with PrettyPhoto
• Social Icon
• Awesome icons + Plus code
• Styled Tooltip
• 21 Built-in WebFonts
• Back to top button with bread navigation
• Multiple Widths
• Colour with alpha channel
• Image with rounded corners


• Text Size and rounded corners with Slider

• RESPONSIVE LAYOUT
• Query / CSS 3 / HTML5
• 2 toolbar styles
• Progress Bar
• Options for iPad and iPhone
• 4 Extracontent areas
• Multiple background images
• Prevent downloading images

Page Style:
11 Styles made with PNG images in double version. Retina and non retina.

Content Width:
850, 950, 1000, 1050, 1150 pixel and Fluid (use the Fluid width only with Stacks + Resp. columns)

WebFonts:
11 fonts for classes, toolbar and sitemap page.

Extracontent Options
1,2,3 and 4 on/off
1,2 and 3 Padding off and full width (use the Full width only wuth Stacks + Resp. columns)
Extracontent 4 ( accordion behavior): Padding On/off, show button text and text customizable.

Extracontent Styles:
Extracontent 1 and 2: 10 images + blurred version + 3 tile textures + color options.
Extracontent 3 and 4: 3 tile textures + color options.

Photo Album:
Classic album + Slideshow through prettyphoto.

Bottom Navigation:
- Back To Top Button
- Bread navigation
- Back To Top Button + Bread navigation
- Off : Top Button and Bread navigation

Social icons:
59 different icons styled as animated buttons/colors. Easy setup (read below)

Awesome icons + Plus code:
Full support for the Awesome icons with our "Plus" code. Simple code to animate text, icons and images.

Font Text:
4 fonts for the text

Responsive Image:
Apply the responsive behavior to any image

Responsive Options:
Build in support for iPad / tablets / iPhone / Smartphone
- Expanded Toolbar
- Submenu Inline
- Hide bottom toolbar
- Responsive Toolbar: Customize button text

[+] Combo options:
Theme customized options are effective if easy to use. We have created a small list of favorite options to help you manage the theme easily and quickly. Each entry of the quick menu corresponds to a standard full menu!

- Text uppercase
- Tooltip (choose color in the color area)
- Page: padding off
- Extracontent 1+2 Hide Graphics Extracontent 1 bottom + Extracontent 2 top
- Text justified
- Title: Silver gradient (no text shadow)
- Toolbar: WebFont Off
- Sitemap Structure + Blog Archive on top: Show/ hide.
- Photo/Movie Album Thumbnails: Rounded ( available in all browsers ex. IE8)
- Photo Album: PrettyPhoto SlideShow
- Fade-in effect: Top Toolbar and logo
- Disable "right click" to prevent downloading images

Color options:
Tooltip: Text and Background
Title, Slogan and Extracontent 4 Top button
Toolbar: Link Colour, Highlight Colour and Background
Page: Text Colour, Highlight Colour and Background
Extracontent 1, 2, 3 and 4: Link Colour, Highlight Colour and Background

Selective responsive behavior and smart layout

This theme is able to recognize tablet sizes and resolutions (retina or not) with selective instructions for Galaxy and Nexus Android, iOS iPad, iPhone and so on. For that reason only some characteristics of the responsive layout are visible in desktop browsers.

With this layout only IOS Browsers support the overlapping images ( iPad and iPad mini Landscape). Tablets and phones Android/Windows don't support background fixed position. That's why is not possible to get the same behavior in all browsers.

Hoa fit the blurred background where the overlapping is not supported. Such changes depend strictly upon the browser used ( on Android or windows), and do not affect the page structure or content readability.

Browser Support and Internet Explorer
We've tested this theme in all the major browsers, multiple versions of them as well as a number of less popular browsers. In Android a big work was dedicated to Chrome, the most diffused browser for Android.