Animation made with Hype!
Hype Professional is the most advanced app for creating stunning animated and interactive web content.
The best companion for RapidWeaver!
Animation embedded via iFrame,
read more in HypeDocks
The Hype Project of the title above is not included in the theme.

Drop Images Here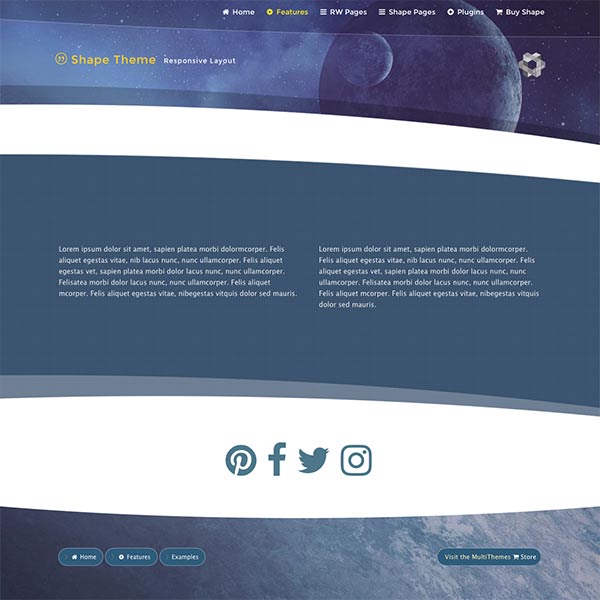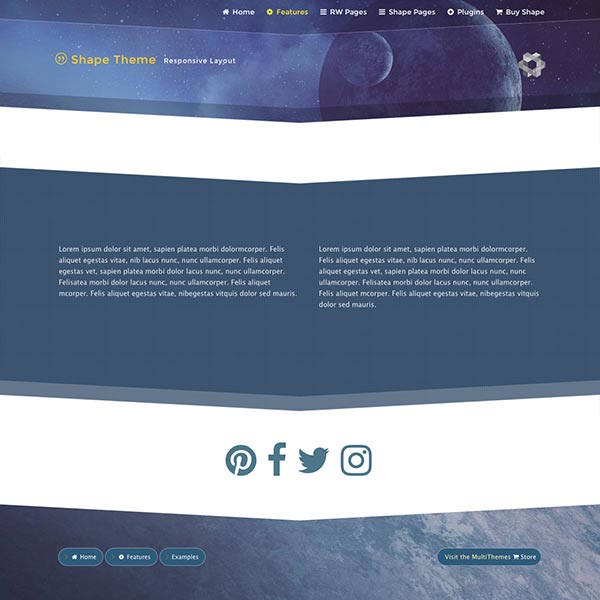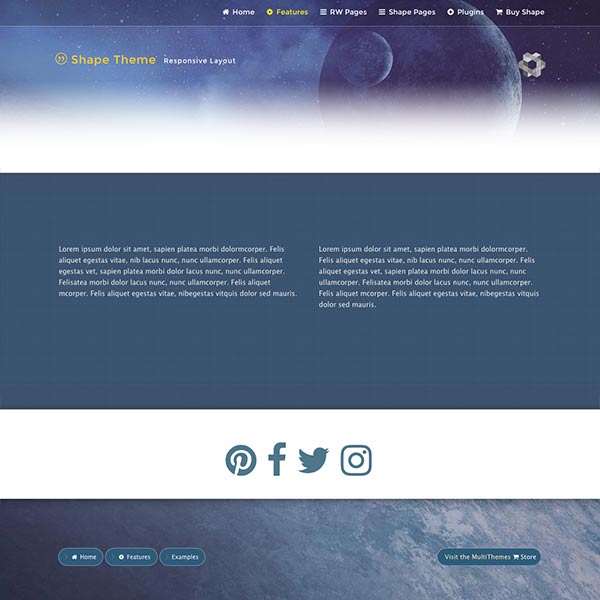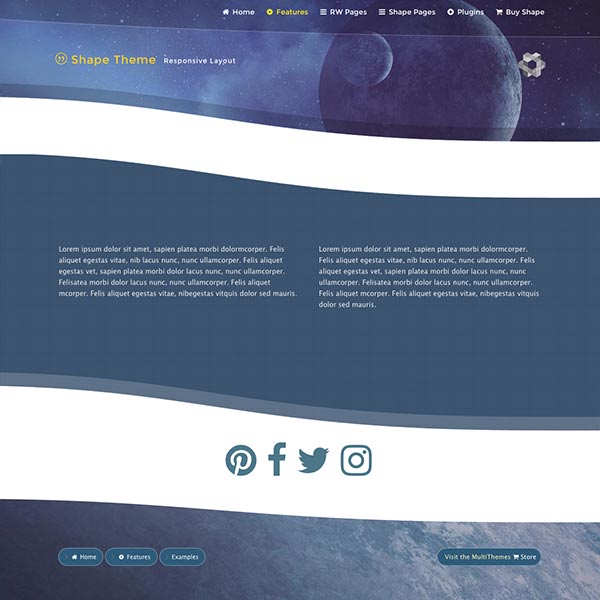 SHAPE is a minimalist responsive HTML5 theme for RapidWeaver, created with simplicity in mind. designed to showcase your works, personal or lifestyle blog content in an effortlessly timeless style, just a simple shape. You can customize anything like Google Fonts (also offline), Color, Layout, logo upload, ExtraContents, banner image and much more.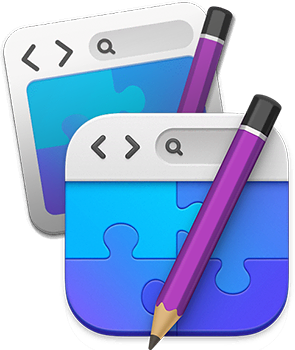 What's new in version 1.2.1
- New Option for responsive navigation, sub menu on a single column.

Browsers compatibility
Shape is completely optimized for your touchable and mobile device. Full support for retina display.
Banner Image:
Customize the background image, Just drag your picture.
Color:
Shape theme allow you to customize the look of your project, change any text or background color. You can use also your own imagery for the background.
Font customization:
Shape comes with several Google Fonts you can choose from with the click of a button. Thanks to the "Plus Code" you can animate any text or icon.
Demo Project:
An extended version of the demo online is available with the theme. Easy to use and customize, for RapidWeaver 8 and RapidWeaver Classic

More content
Extracontent Areas + Drop Effect.
This option allow users to add additional content to pre determined areas in the Shape layout.

•
WEBFONTS
Built-in Fonts
•
SOCIAL ICONS
Built-in Libraries
•
EXTRACONTENT
Extracontent Areas
•
20+ Styles
Change theme style quickly
•
Example Project File
RapidWeaver Plugins & Stacks
•
Stack ExtraContent
Stack for EX areas (requires Stacks)
•
RWML
Project for Multilingiual sites (external stack)
•
RW8 | Classic | Elements
•
Stacks Plugin
PLUS code (awesome font)
all major classes

fa-scale-inverse
fa-scale-inverse
fa-dangles
fa-rock
fa-slip
fa-beat
fa-beat-fast
fa-pulse
fa-pulse-loop
flip vertical-50 (50/100/150/200)
flip horizontal-50 (50/100/150/200)
fade in (100/150/200/250) fa-flip-horizontal-100 (100/150/200/250 )
fa-slide-up
fa-max-50 (50/75/100/125/150/200/225/250/275/300)
fa-silver
fa-silver-dark
fa-silver-light
fa-silver-light-inverse
Text only:
fa-glow-white
fa-glow-white-in
fa-glow-white-out
fa-glow-black
fa-glow-black-in
fa-glow-black-out