RESPONSIVE LAYOUT


BANNER IMAGE READY


Color options for Layout and text.


Support for tablets Nexus and Galaxy


Options for iPad and iPhone


2 Extracontent areas


Link to home page in the logo image


Perfect logo ( autosize)

Multiple Widths


Fade-in effects


Photo Album with PrettyPhoto


Awesome icons + Plus code


Social Icon with Awesome Fonts


Styled Tooltip


30 Offline WebFonts


Back to top button

Banner Image:
Customize the background image, Just drag your picture.
PLAN is GDPR Compliant
No calls to any third-party hosted libraries, such as JQuery or Google Fonts.
RW8 Sliders
you can set the text size with slider.
Colours + Opacity 0/100%
Customize the look of your project, change any text or background color.

New in version 1.2.3

- Fixed issue in WebFont "Oswald"
New option for Classes / Web Fonts: Uppercase

New in version 1.2.1

- New option to Hide Navigation, (Desktop & Mobile)

New in version 1.2.0

- Fixed issue in font height to avoid issues with other stacks.
- Fixed issue in navigation Toolbar "menu".

New in version 1.1.9

- Fixed issue in Extracontent and page padding.
- Improved compatibility with HypeTitles Stack.
- Code optimized.

New in version 1.1.8

- Change font size with Sliders
- New option to fit images in RW pages.
- New Photo Album layout
- New code for columns in RW page and responsive Videos
- Updates Plus code for CSS animations
- Updated built-in JS library
- Code optimized
- Updated RapidWeaver 8 demo project, RW + Stacks pages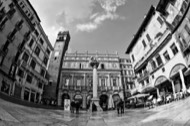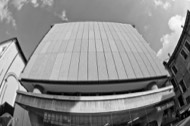 SlideShow available through external Stacks plugin, Global Content or PlusKit Plugin and the code import((page)) and/or with Extracontent.

Banner Image:
Fit to screen or Tile ( center top ).
Max Width:
950, 1000, 1050, 1150, 1200, 1250, 1300.
Header:
You can turn On/Off the header (with titles and logo).
With the header Off you can use the Extracontent 1.
Navigation :
Vertical navigation with Trigger button.
Animated button with square or rounded shape.
Extracontent:
Two extra content areas.
Extracontent 1 Background:
- 10 Fluid images ( edge top edge) + flat color.
Photo Album:
Classic album + Slideshow through prettyphoto.
Option in "[+] Combo options:"
Responsive Image:
Apply the responsive behavior to any image
WebFonts (built-in fonts) :
30 fonts for classes, toolbar and sitemap page.
Responsive Options:
Build in support for iPad / tablets / iPhone / Smartphone
Awesome icons + Plus code:
Full support for the Awesome icons with our "Plus" code. Simple code to animate text, icons and images. All social-icons are available through the Awesome font.
Combo options [+] :
Theme customized options are effective if easy to use. We have created a small list of favorite options to help you manage the theme easily and quickly. Each entry of the quick menu corresponds to a standard full menu!
- Navigation: Text uppercase
- Navigation: Show "MENU" text
- Extra Content 1: Padding Off
- Extra Content 1: Width 100%
- Header: Disable Header, title and logo
- Layout: Fade-In page
- Layout: Rounded Corners Off
- Layout: Tooltip (choose color below)
- Layout: Content Font "Georgia"
- Back to Top Button
- Text justified
- Sitemap Page: Show structure
- Photo Album: PrettyPhoto SlideShow
- Force "Open link in new window" via Javascript
- RW pages: Fluid image (edge to edge)