Version
1.0.6
- RW8/Classic & Stacks - Browser Edge / Chrome / Firefox / Safari / Opera / Brave
Purchase includes a demonstration project file to show you how every example on this demo was created.
Drop Images Here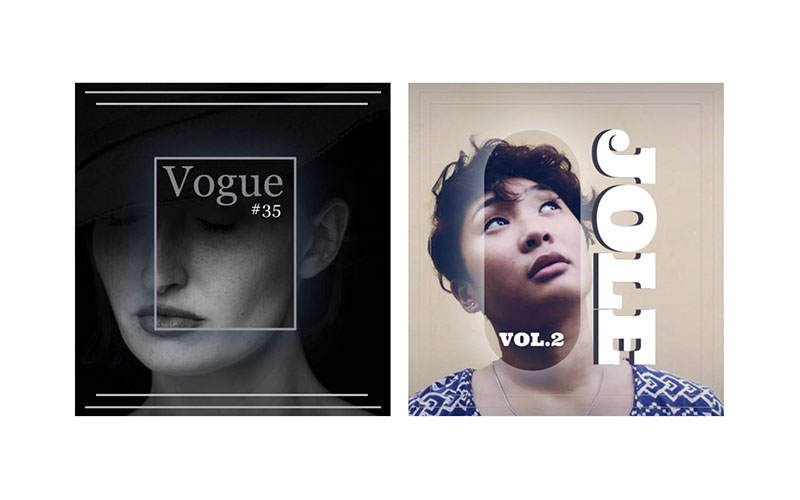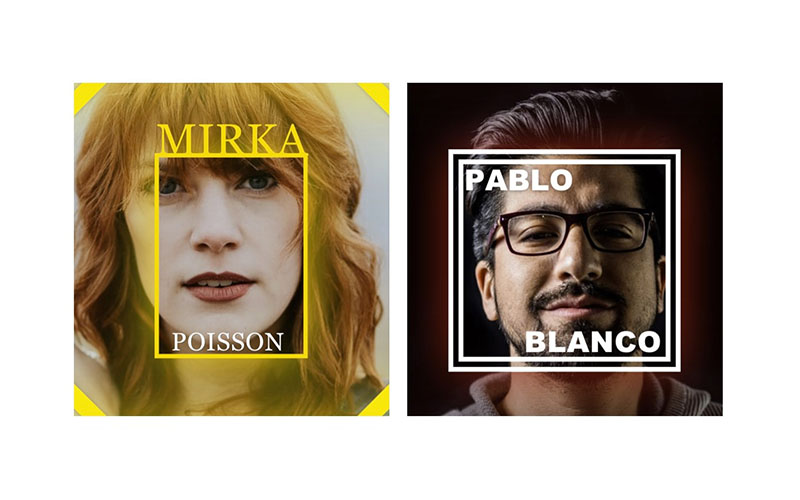 Looking to give headlines on your website a little more cool with animation? Highlight important details with ImageUP!

ImageUp is Viewport Smart, this stack offers a more versatile approach to animation. You can customice the viewport trigger indipendently for all animations, BG scale, Fade-in and so on.
Over 35 templates for endless Combinations.
Enter the name for this tabbed section:
STACK INFO
Hype & Stacks
The
HypePro
based Stacks is the next generation of packages with original contents for RapidWeaver. All animations are designed exclusively for Stacks.
Perfect Retina

Based on "SVG" and "Vector shapes", powered by JavaScript, work in all modern browsers and look perfect at any devices. Yes, Retina too.

Fitting to your style

Creating original contents and interactivity for users is the main purpose of this stack. With this stack you can Highlight the content inside the column.
Animations

This stack allows you to set more than one effect for the viewport setting. Start with static shape, Start with animation "in view" and customize the second animation (on exit).
Place your BG Image

You can change image size proportionally or with fixed size (orig. size).
Responsive

This stack is completely reactive, you can set selectively the breakpoint, From Wide screen to a smartphone.
Simulator in Preview

The simulator is visible only in preview. It helps you with text adjustment in the safety area and Viewport triggers.
Max-Width Height

You can set a max-width and the stack area will fit to responsive templates. The height can be fluid or fixed and you can selectively set the value with breakpoint.
Dashboard

A dashboard is available in Edit Mode with basic settings, the settings changes are reflected in the UI. You Can show/hide the preview for BG images.
Enter the name for this tabbed section:
GENERAL SETTING
In ImageUP you can customize pretty much everything else within the animated items, including font, borders, shading colors, and more.
Preview Mode Tools
- Hide/Show Triggers and Text safety area

Edit Mode Tools
- Hide/Show toolbar
- Hide/Show BG preview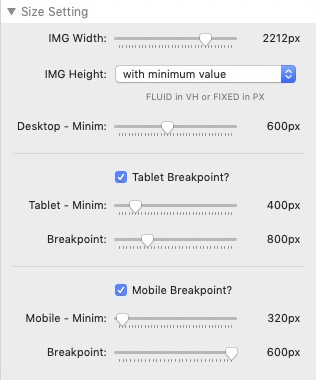 Box Width
Set the maximum width.

Multiple Heights or height based on screen
Setting with breakpoints or with "HV" value
Add BG to the stack.
- Drag image from resources panel or disk
- Load image from URL, also a published "site image" (Stacks4 ) in your project.
You can also customize font size and text content for TEXT n2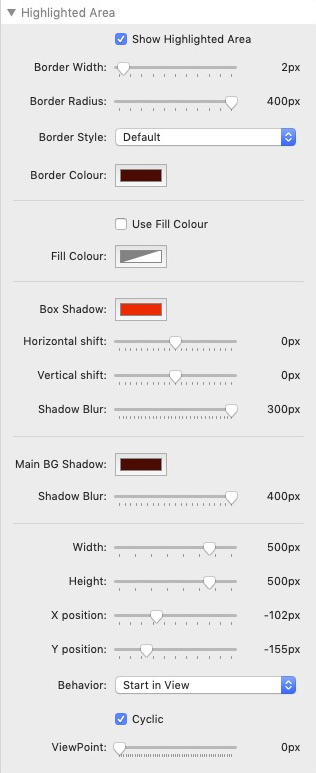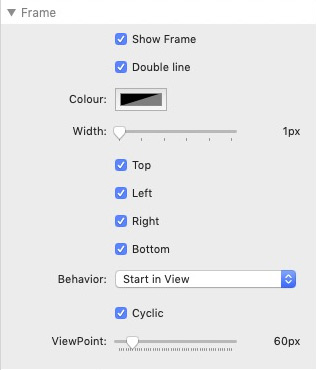 Enter the name for this tabbed section:
EDIT MODE
Options: Show/hide images
A dashboard is available to ensure ease of use. The settings changes are reflected in the edit mode UI.
Enter the name for this tabbed section:
PREVIEW
Safety area: Visibile area for mobile devices (portrait)
Colored dots: Checking viewport triggers.
The simulator is visible only in preview. It helps you with text adjustment, the breakpoints checking and more.
Enter the name for this tabbed section:
FAQ
Smooth Animation
How to increase performances?
---
Choose the best combination between filters, filling method and animation.
You should try the animation in more than one browser, the stack deliver "cross platform web fonts" and the result is quite identical in all browsers.

The features requiring more resources are:
- CSS filters over the BG like Blur (or you can use 2 images)
- Background with animated GIF with complex animation style.
- Background with video or similar.
- Further css filters applied to the stack with nested stack.

External GIF
How to apply a custom gif?
---
Go to
GIPHY
, you can find cool gif for the stack.
- Go to Giphy and select your favorite GIF
- Click to "Copy Link" and select "GIF Link"
- Copy and paste this URL in the field
Load images
How to load a Stacks4 "site image" in this stack?
---
- Publish the project ( to upload all "site images").
- In RW copy the URL from the Thumbnail in Resources panel.
- In the Stack Paste the image path into the URL field.
RW: Resources panel / site image
Stack: external "URL image"
Fonts
how many font can I use?
---
You can use all the fonts down in your project. The stack can change the color of the text but the font and style depend on the theme or framework used. This allows a perfect integration between style and stack colors.

Compatibility
Can I use this Stack within other stacks?
---
Yes, you need to check that the animations are loaded on the main page; Stacks with lightbox or modal windows are not compatible.